Step by step instruction on how to set up Jira integration
Setting Roadmap with Jira allows you and your team to import from Jira projects, so that you can get started on planning your projects right away. Before moving forward, note that at the moment Roadmap only supports one-way sync.
Connect your Jira instance to Roadmap
1. Start by clicking your avatar on the dashboard and select Team from the dropdown menu, you'll see the Integrations section there.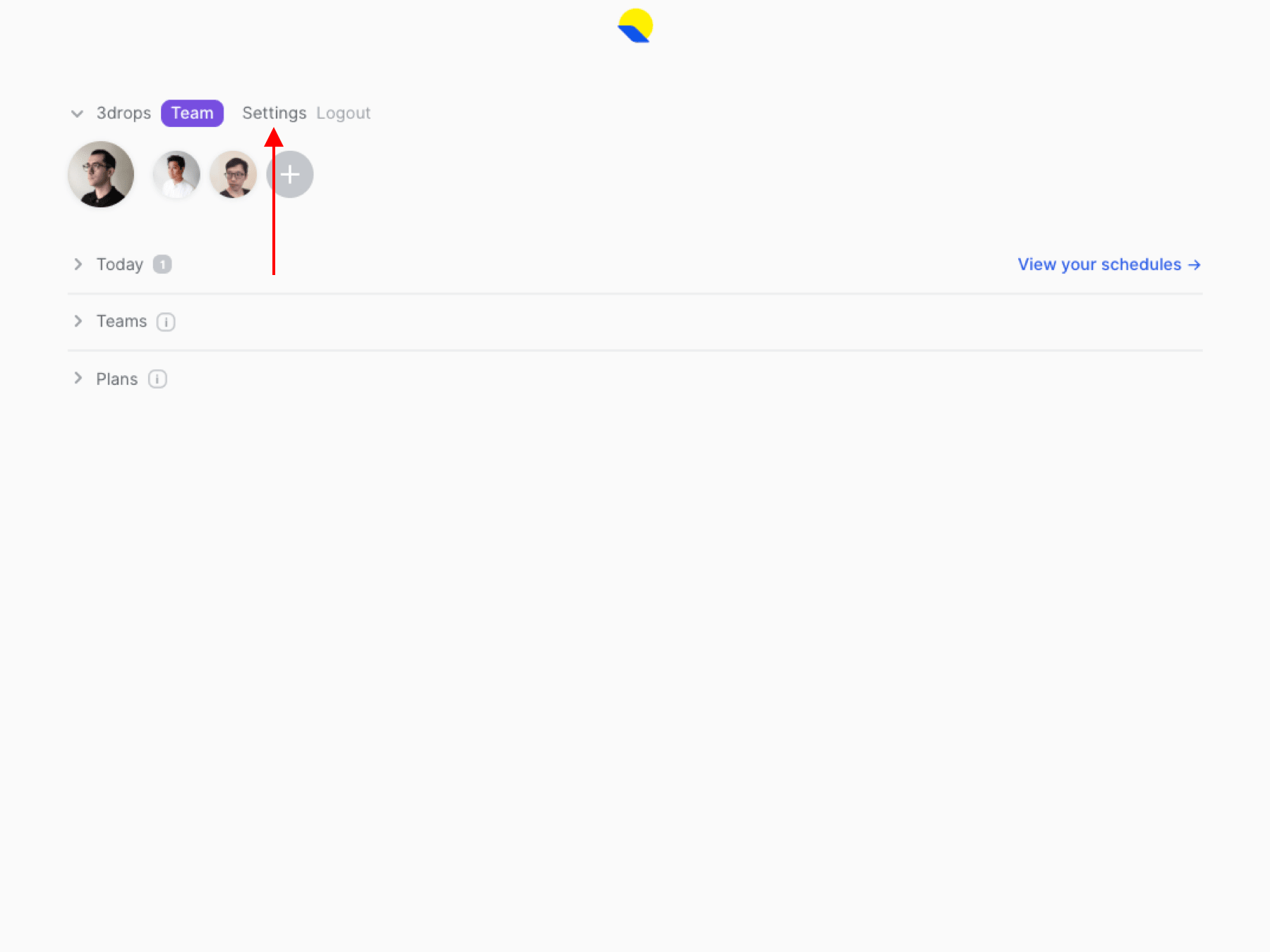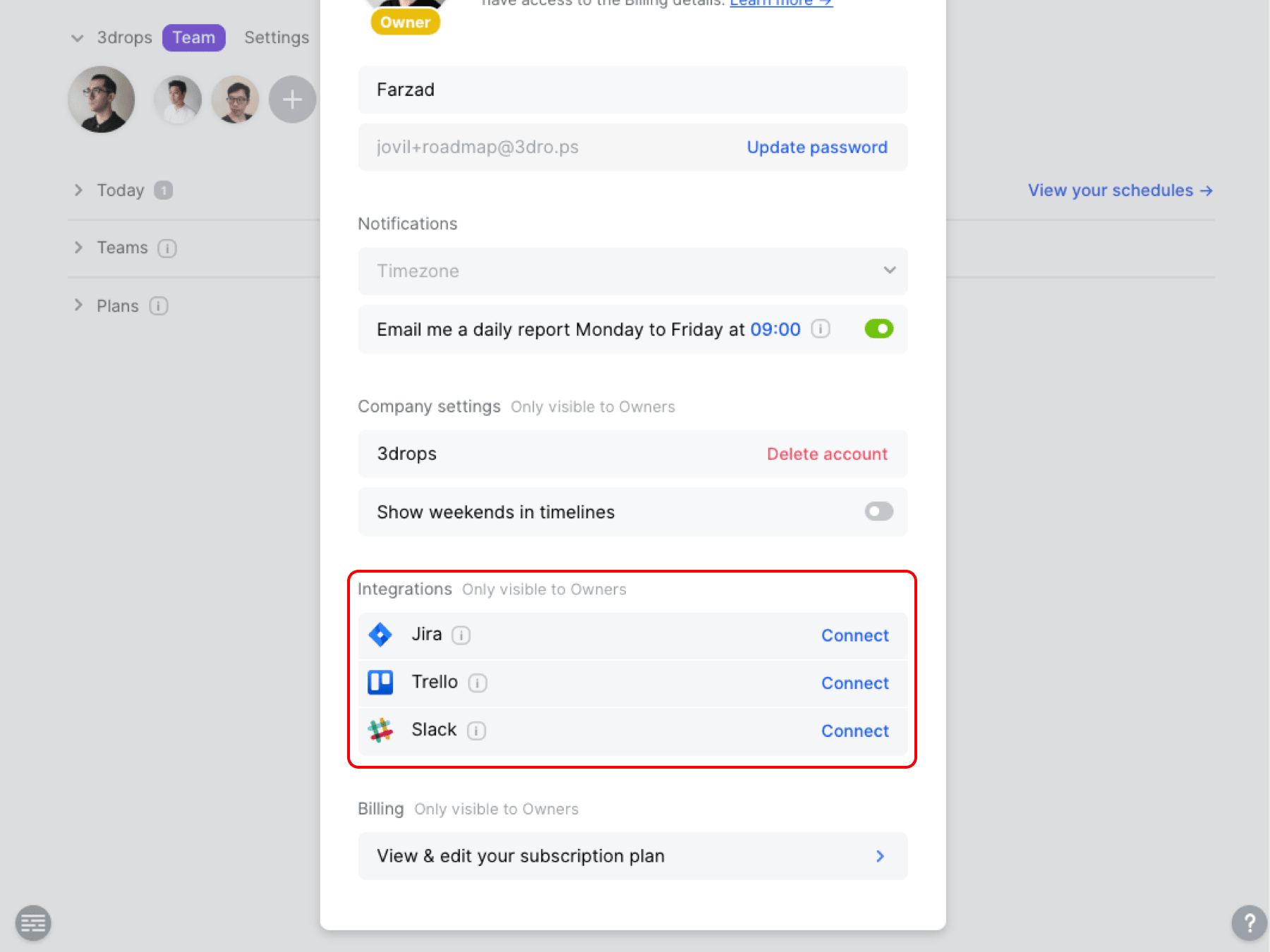 2. Click the Connect button and enter the URL of your Jira instance. Click Next when you are done.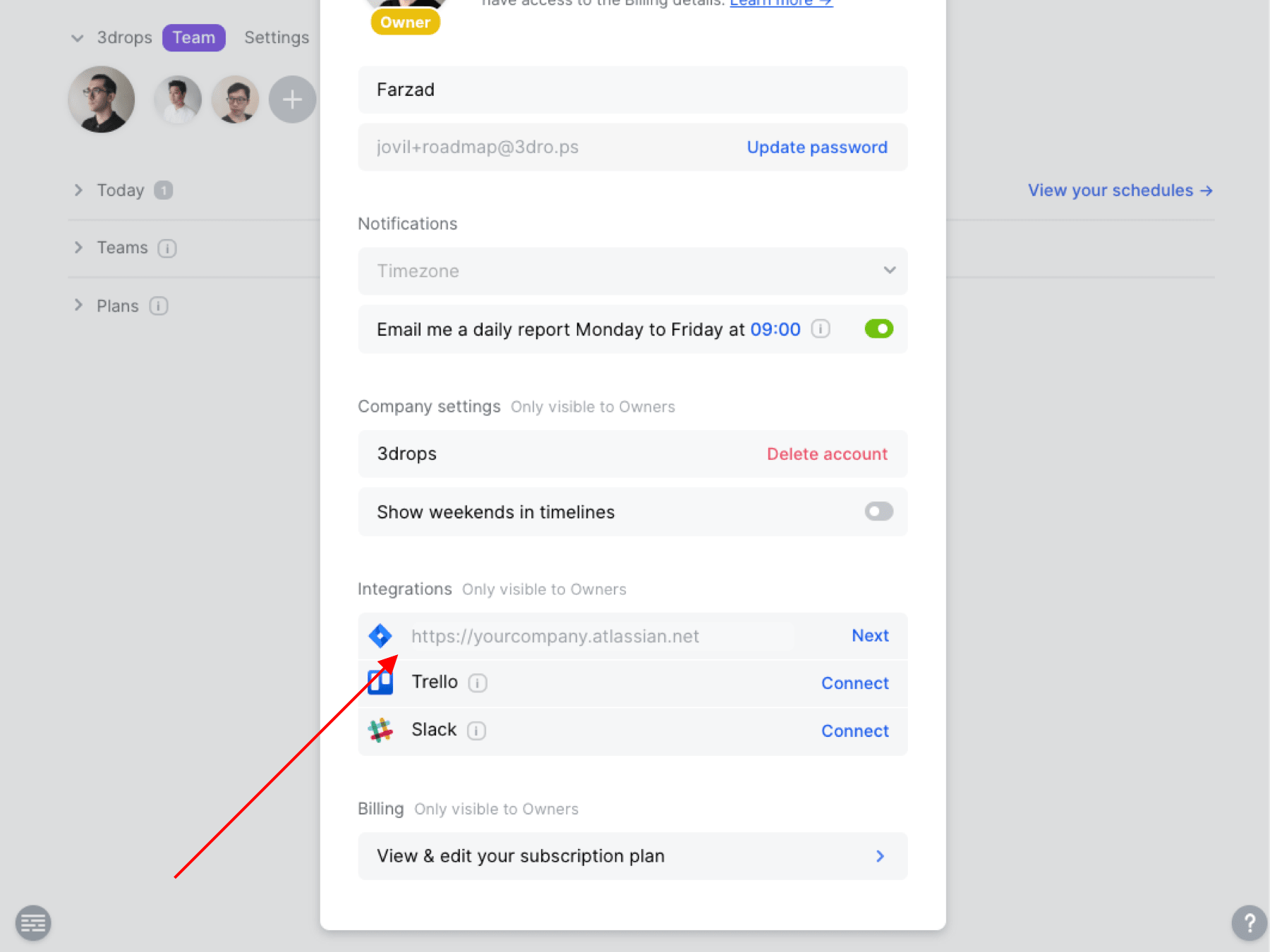 3. The next step is a list of instructions to configure your Jira instance. Keep this overlay open as you will need the configuration values provided here. Open a new browser tab and head to your Jira instance.
4. In Jira's left hand navigation menu, follow the links Settings → Products → Application links, and enter https://app.onroadmap.com and click the Create new link button.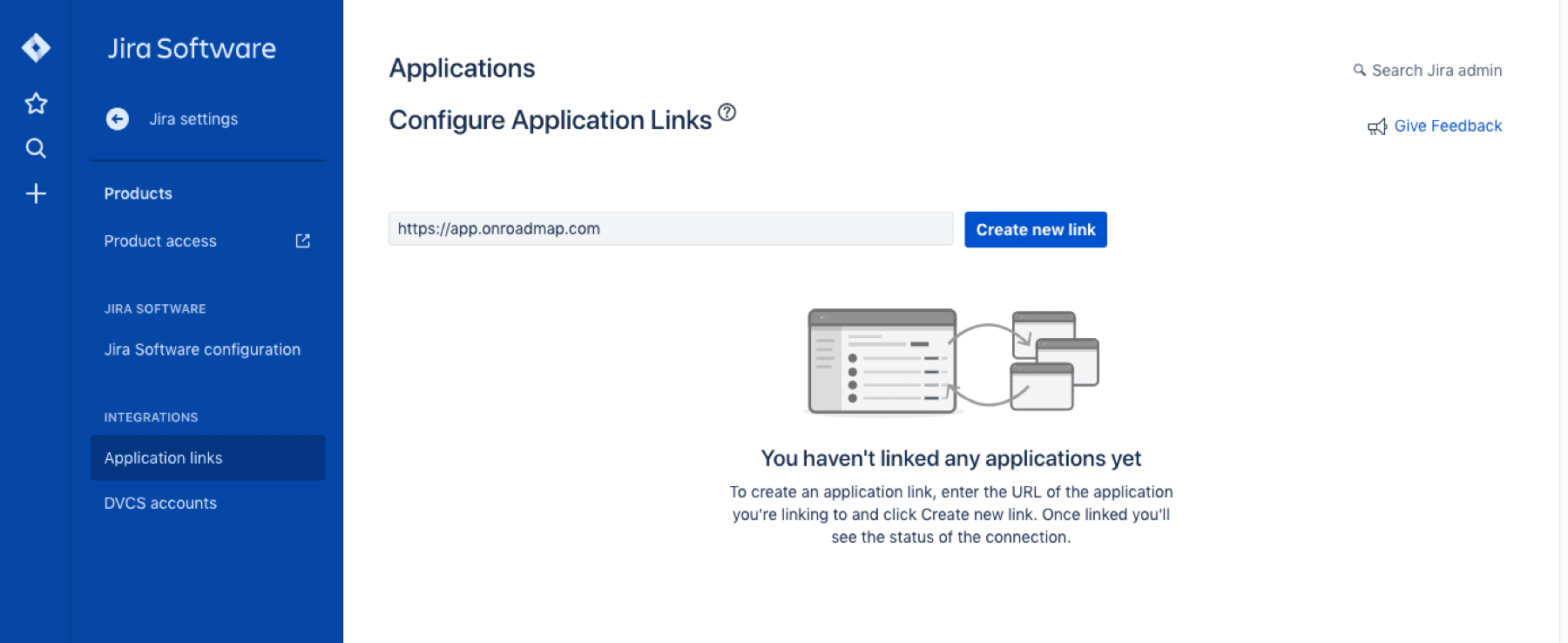 5. Confirm the link by clicking the Continue button.
6. Then complete the configuration by entering Roadmap as Application Name and selecting Generic Application as Application Type. Click Continue.
7. You'll be redirected back to Jira's Application Links page, where now a new entry has been created for Roadmap. Click the pencil icon to bring up the configuration overlay and select the Incoming Authentication tab.
8. Switch back to the Roadmap tab and copy the configuration values from the instructions overlay mentioned in step 3 to Jira. Once done, click the Save button. Your Jira instance configuration is now complete. Head back to Roadmap.
9. Click Next in the instructions overlay to be redirected to Jira's authorization page. Then click Allow to grant Roadmap access and you'll then be redirected again back to Roadmap.
Import your Jira projects to Roadmap plans
1. Start by going to a plan and open the Backlog located on the right side of the page.
2. The Backlog panel's dropdown menu will now contain a Import tasks section. Click the From Jira button to continue.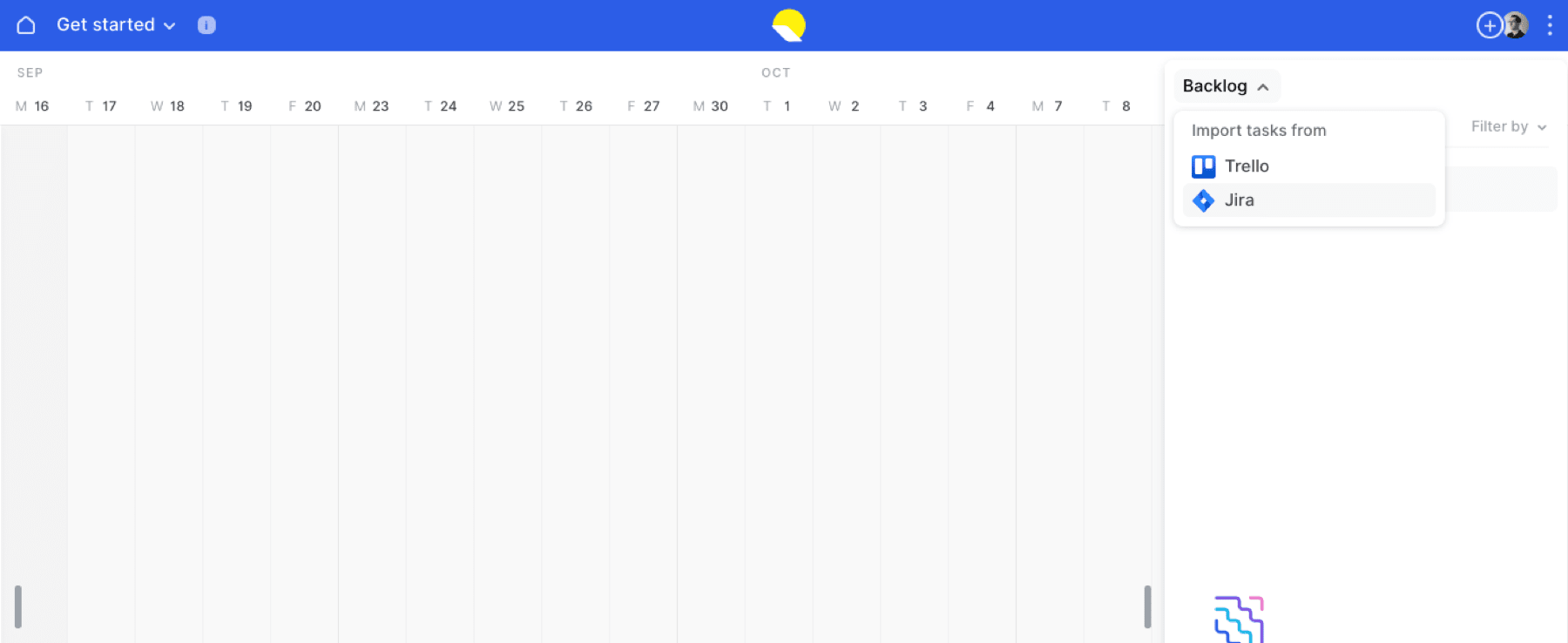 3. The Jira panel displays all visible projects from your Jira instance in a hierarchical fashion, where the projects are collapsible sections containing their respective components and issue types. Selecting one or more will import them into the plan's backlog.

4. Click the Import button as the final step and Roadmap will sync your Jira data into your plan's backlog!
Synchronize your Jira data
In case you have made further updates to your Jira data and would like to sync them to your Roadmap plan. Simply repeat the steps in the previous section and re-import the lists you selected before. Roadmap will create new tasks for Jira issues not present during the last import, and update the ones that have already been imported.
Disconnect your Jira instance from Roadmap
In order to disconnect Jira from Roadmap, go to the Team overlay and in the Integrations section you will see a Disconnect button next to your Jira instance URL.